Halloween Otome Fan Book
IMPORTANT: If you intend to donate enough to receive the USB, please use the button towards the bottom of the page that says "Get for $20.00" to ensure that it registers correctly and we receive your shipping details.
The Halloween Otome Fan Book is a digital book showcasing exclusive art and extras from Halloween Otome. This contains spoilers and is best seen after finishing the game.
The file type is PDF and it is not formatted for printing.

It features:
Art from Halloween Otome
Comics featuring the Halloween Otome characters
Over 20 extra scenes spanning from before to after the events of Halloween Otome
Profiles of the characters
New images
Sketches
Outtakes
... And more!
The fan book is available for free, but should you choose to pay your donations will go towards assets(BGs, music, etc) for Valentines Otome.
The first 40 people to donate $20US or more will receive a free 8GB Halloween Otome USB. Just remember to add your shipping details. It is limited though, so act fast!
Download
Click download now to get access to the following files:
Halloween Otome Fan Book.pdf
13 MB
Exclusive content
Support this fan book at or above a special price point to receive something exclusive.
Single Charm Set
One of the following charm sets: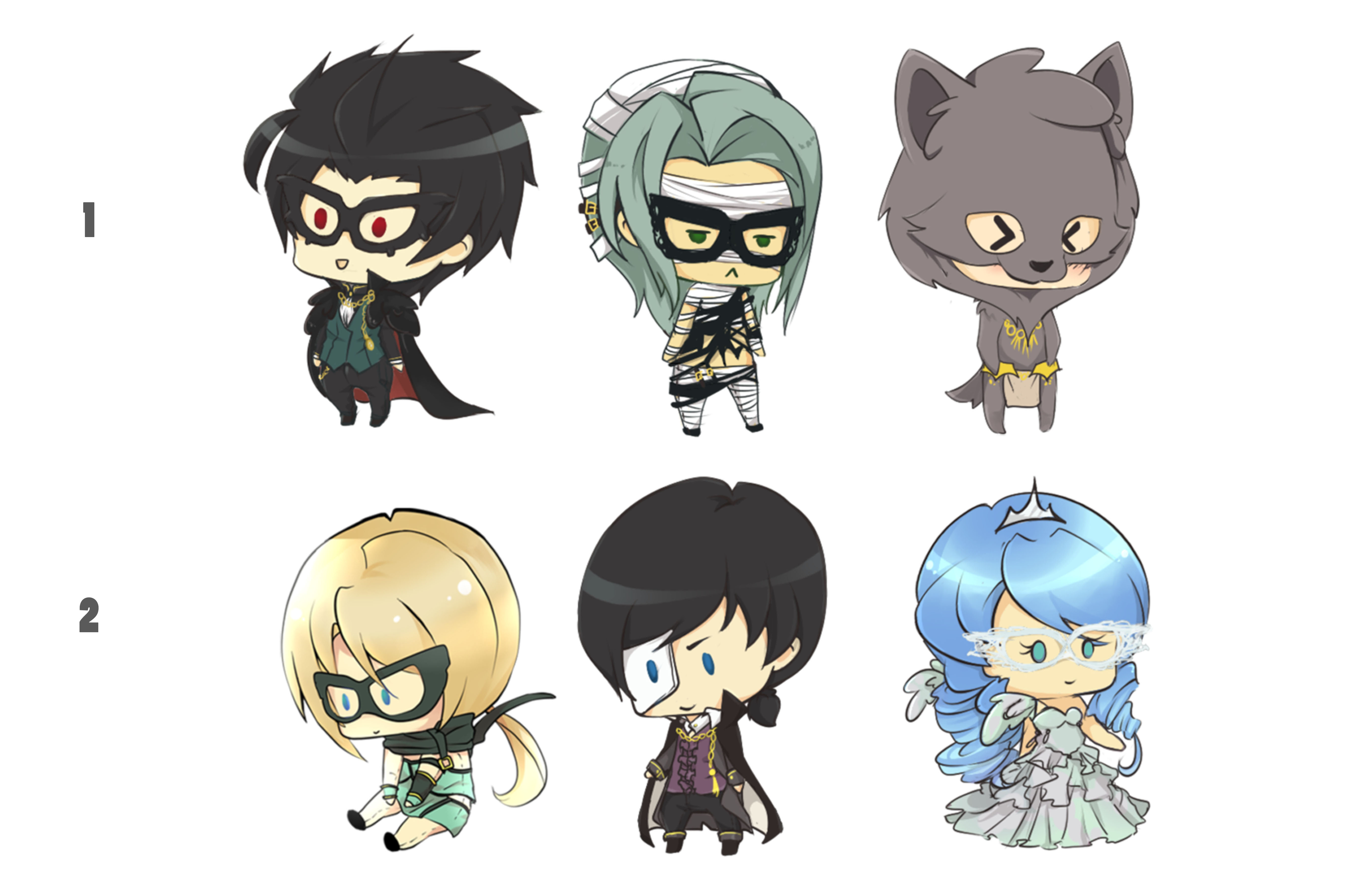 Example Charms: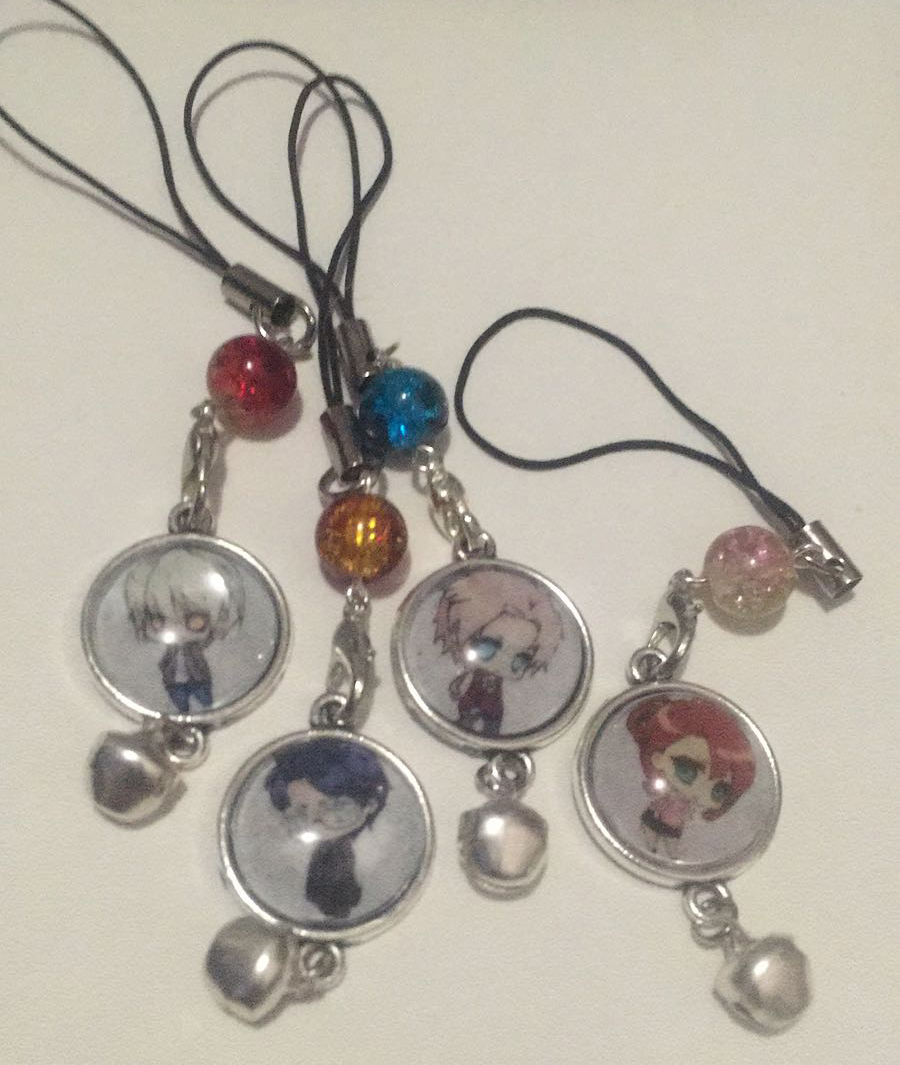 Halloween Otome USB
This is a 8 GB Halloween Otome USB.
It is limited to the first 40 people to donate $20USD or more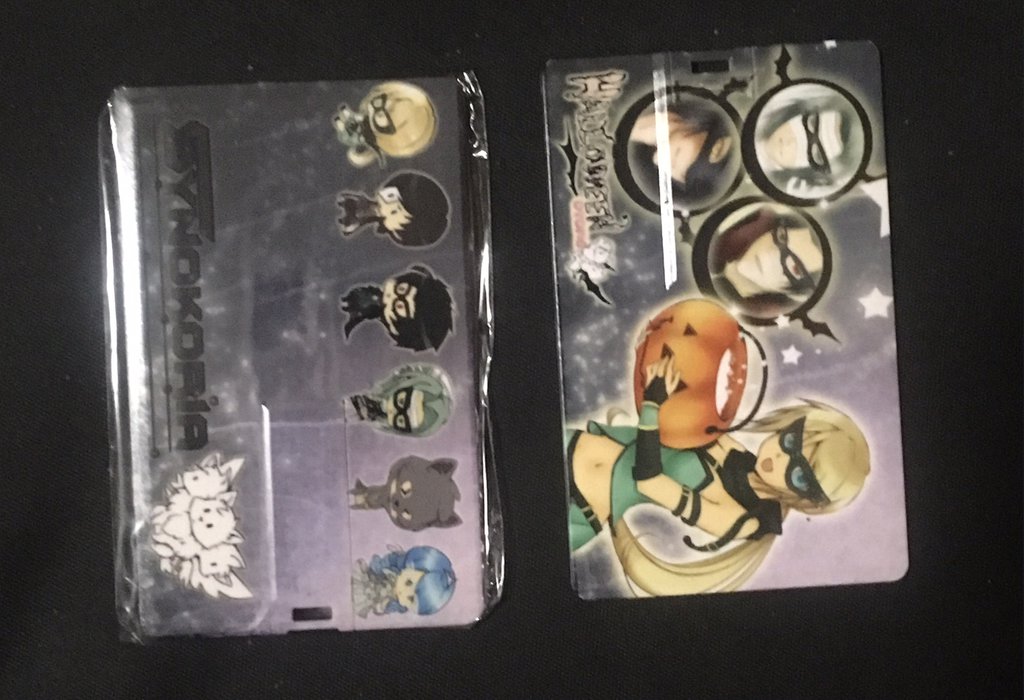 Double Charms Set
Both of the following charm sets: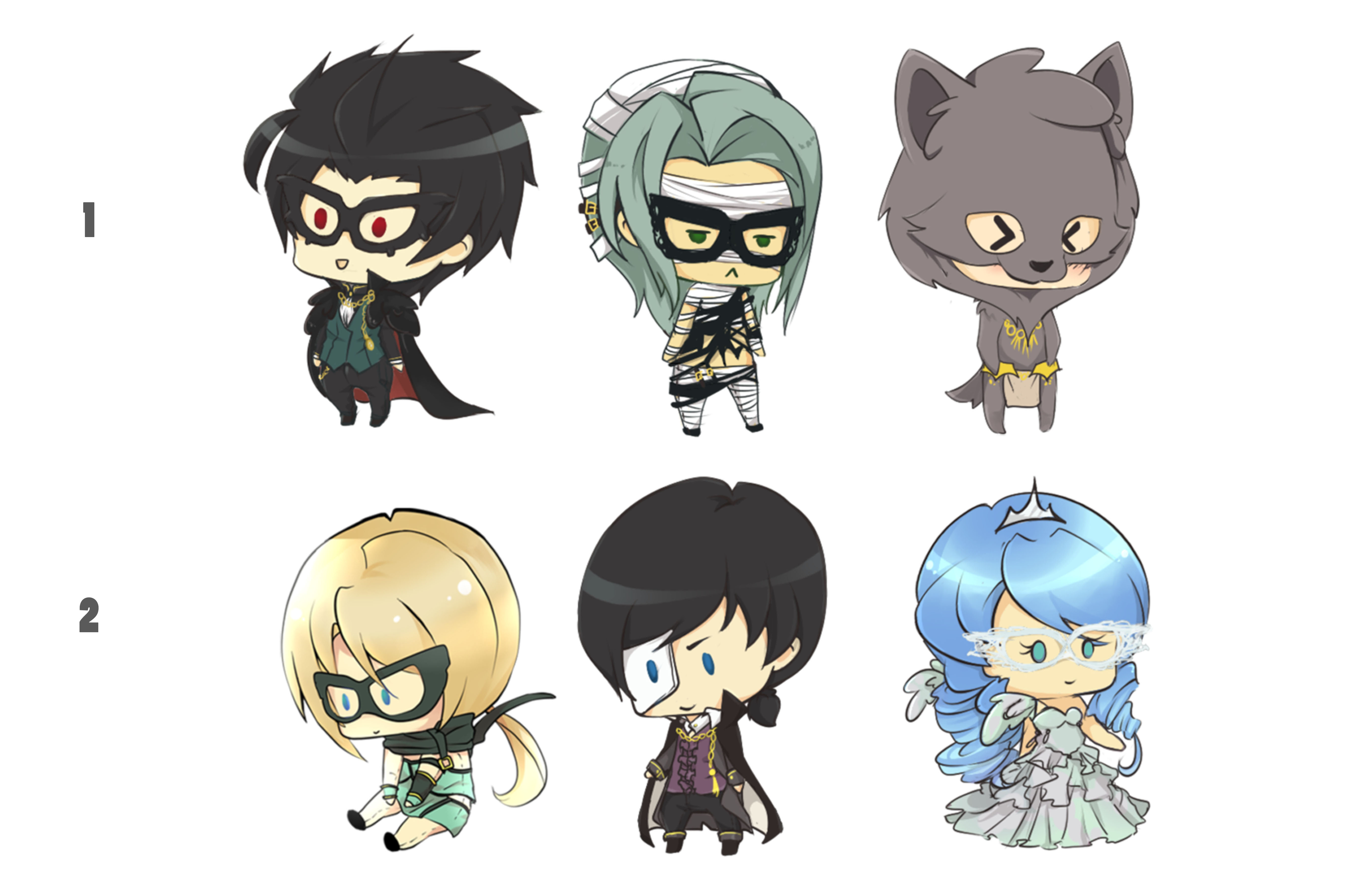 Comments
Log in with itch.io to leave a comment.
Are these still available? How would I add both the charms and USB?
They are still available, yes.
If you'd like to add charm sets to the USB you can add an additional $5 per charm set. You can let us know which charm set by replying here.

I would like the Double Charms Set. I have already ordered the USB.
Please use the "download now" button to add the $10 for the double charm set.
The USB and charms have been mailed to you and should arrive in 10-20 working days.

Please let us know once you receive it.
Thank you for your support!

hello!
do you know how to make unlocked ending?
Hello, I made the purchase of the USB and saved my details (a couple of times as I wasn't sure if it went through). I am waiting with anticipation! I wish I knew what day it would arrive and as I'm from the UK I assume it will be some time... I wish I could get it in time for Halloween! (P.S. I can't believe I left 13 remaining and the fan book is 13MB... that number follows me everywhere... I was born on the 13th and had my 13th birthday on Friday 13th... Perhaps I should have bought this two days ago, on the 13th!)
I received the USB and charms today, just in time for Halloween and I am very happy! The designs are very cool and cute; looking forward to going through the game tomorrow and good luck with your future projects (fingers crossed for Valentine Otome!). P.S. Thanks for the little personalised message! :D
I just received my usb, card and charms and love it! I didnt expect this but I'm happy to have it with me now :)
....I love this game way to much....